APLITEC ATTEND TO THE METALMADRID 2019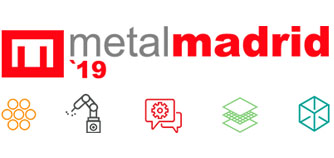 In this moment where internationalization and connect with new markets and customer sectors is being the key to advance, APLITEC will attend to the METALMADRID 2019 to be held in IFEMA (Feria de Madrid, Avenida Partenón 5, 28042 Madrid) from 27 to 28 of November.

It will have a stand where you can get close and get information about the world of heat treatment, autoclave, spares, tooling, molding, cfc, graphite. They will also be exposed several castings in special steels for petrochemical plants, incinerators, power plants and aviation sector.